ASHEVILLE HEADSHOTS STUDIO LOCATION
The studio is located inside Riverview Station, at 191 Lyman Street, studio #254. Click here for a map.
Park in front of Riverview Station and you will see the building 2nd floor entrance located at the south end of the building, labeled "second floor studios", right next to Ignite Jewelry studios sign, go up the staircase and turn right towards studio #254.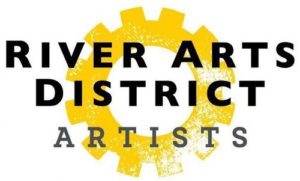 Building 2nd floor front entrance
Arriving at the studio..